GÜELL IP is a boutique specialized in Intellectual Property and Unfair Competition.
We are lawyers and registered IP Attorneys, so we offer one-stop boutique IP services. .
With over 20 years' experience and global presence as members of multiple organizations and international associations, we maintain close relationships with highly qualified firms around the world as well as business relationships with distinguished companies in all sectors.
GUELL IP winner of the Impact Case of the Year award for its work in the defense of the distinctiveness of the position mark of
Read more >>
Jordi Güell lawyer specialized in
Intellectual Property
Bachelor's Degree in Law by the University of Barcelona and legal practitioner member of the Barcelona Bar Association since 1994.
Master's Degree in Competition Law.
Registered IP Attorney since 1998.
EUIPO Legal Representative since 2001.
Chartered Translator-Interpreter of English appointed by the Spanish Ministry of Foreign Affairs.
Council Member of the European Communities Trade Mark Association (ECTA) since 2013.
Member of the Board of the Spanish AIPPI Group from 2011 to 2015 and currently Member of the Nominating Committee of AIPPI International.
Co-author of the INTA Annual review of EU case-law since 2013.
Lecturer on IP law at OBS-University of Barcelona, the Lawyer's Bar Association of Barcelona and at the ISDE University Masters to qualify for the Examination for Access to the Legal Profession.
Regular speaker in courses and conferences, both held in Spain and abroad.
"Jordi Güell, consummate in litigation and oppositions, is clever, proactive and creative, with great communication skills"

"Jordi Güell has experience representing companies in the fashion, food and beverage, pharmaceutical and energy industries in a range of intellectual property disputes"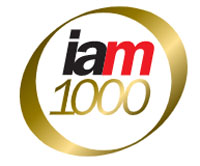 "Jordi Güell, a stellar advocate before the patent office and the courts. Güell flexes broad IP and unfair competition expertise and resolves difficult disputes with absolute poise"
GUELL IP winner of the Impact Case of the Year award for its work in the defense of the distinctiveness of the position mark of MUNICH S.L. (X on the side of a sports shoe). Thank you to the jury
Read more >>